THANK YOU!
Funds have been sent to Nepal and school coordinators and staff are busy purchasing and packing school supplies for the year.
Supplies will be transported, first by truck, then by jeep and finally seven to ten days by yak caravan to the villages.
For 2019 we are funding these five schools:
Saldang – where we began, and in conjunction with Freunde Nepal of Germany
Komang – our second school, and in conjunction with Tripod of Koma from Sweden
Karang – the third school added with a grant in 2016; we are now the primary sponsor for this school with some ancillary support from Switzerland and the US
Ku – in 2018 we provided a one-time grant to Ku. After meeting with the school coordinator in December we have decided to continue our support. This school has multiple sponsors.
Tiling – this is a new school for us. In February, I met with the people from Tiling when they lost a primary sponsors. For 2019, we have agreed to a one-time grant to fund the transport all supplies and to purchase food supplies for teachers and for student lunches.
ENPHO – Public Health NGO 
A three-day training program for 17 people was held on Feb 25, 26 and 27.  The focus of the training was to provide education about water quality – safe drinking water; proper use of toilet facilities; and general hygiene practices. The program is called "WASH" – water; sanitation and hygiene and was started by a Calgary based Canadian NGO – CAWST.
Comments from some attendees:
"We are from Dolpo, one of the most remote areas of Nepal. The only water source at our place is also far away and gets polluted on the way while reaching to the consumers. Community people and school students always get sick consuming polluted water. We came here to attend the School WASH training conducted by ENPHO to learn and exercise a proper WASH practice in order to mitigate this problem in near future." Tsewang Gurung, Project Coordinator, Namdo School.
"We were able to understand about the proper WASH practices at schools and community through this training. These were very simple but important things which we have been neglecting till date. After getting this training, I am confident that I can deliver these learning at the school and community people." Wangmo Thapa, Nurse, Dho- Health post.
"I had a mindset that this training would practically teach me the Water Purification – Point of Use (PoU) options, but I have learnt much more than what I had actually expected. The training helped me understand about the importance of appropriate WASH practices at schools." Kunsang Lhamo Lama, Teacher, Shelri Dugdra School, Dolpo. 
We are funding a visit to the Dolpo by an ENPHO expert to evaluate the drinking water situation and to determine how to install a permanent, practical safe drinking water system at one location – probably Saldang.
REED – Teacher Training Initiative
Altitude Project, along with 8 other NGOs from around the world, is providing funding for the first year of a teacher training program. Eighty teachers from the Upper Dolpo will receive ten days of training starting on March 26th at Dunai in the Lower Dolpo. Most of the project teachers have had no teacher training. They are people from the Dolpo who have completed high school and / or college in Kathmandu and that wish to return to help people in their villages. It is admirable on their part and touching to witness. Part of the training program includes follow-up in the field to help the teachers implement the skills they have learned. This is an exciting initiative and we are proud to be part of it.
Design
Donec finibus eu sapien a dictum. Nam eros est, condimentum ut scelerisque id, suscipit vel magna. Pellentesque viverra justo quis orci finibus, eleifend tempus arcu interdum. Ut eget dui sapien. Cras egestas elementum orci.
Solar Lights – by LuminAID
We are delivering another 125 solar lights (by LuminAID) this year. These simple lights make a difference. To have a light in the home in the evening is a game changer; it allows children to work on their studies in the evening. Travel between homes and night becomes easier and they are extremely useful for trips to the toilet as well.
Many of the older adults suffer from very poor eyesight due to exposure to long hours of sunlight working in the fields at 14,000 feet elevation.
David R. Gluns – Saldang Portraits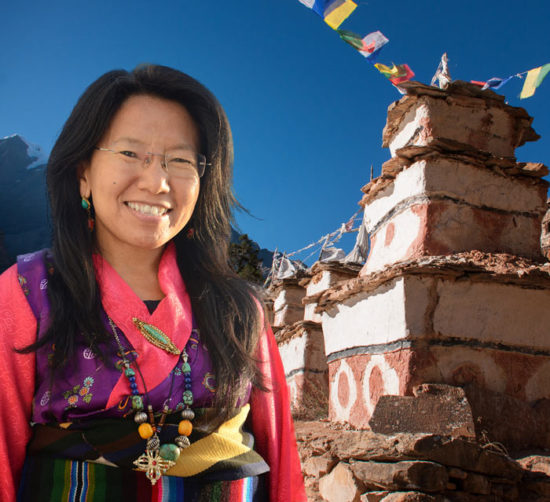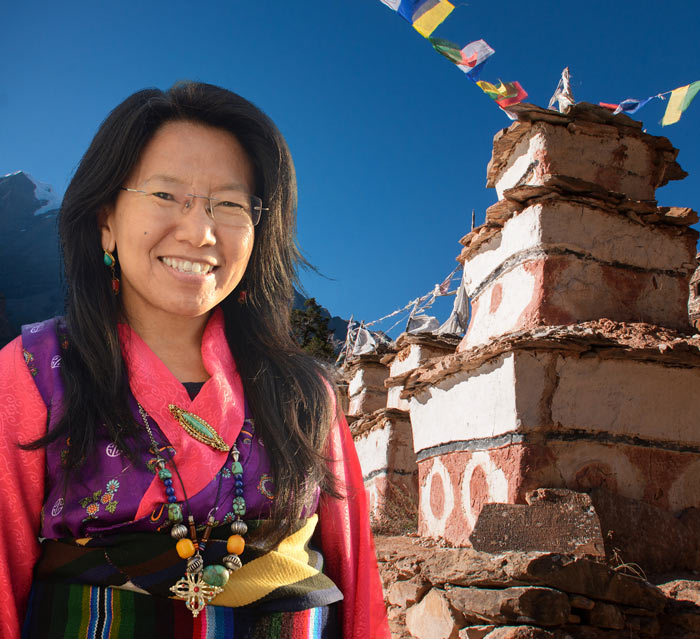 Dorje Dolma – Yak Girl – Update:
Dorje Dolma's book tour to the west Kootenay and Okanagan valley was a huge success. She broke attendance records at several venues. Special thanks to all those who helped get the word out!
And now Dorje is in Nepal. She was invited to be the keynote speaker and the WOW Women's Achiever Awards in Kathmandu as part of International Women's Day celebrations. Turkish Airlines and Hyatt Regency sponsored her trip!
Dorje Dolma – keynote address
If you can give a little – it will help a lot!
And remember – every dollar goes directly to Nepal!
Altitude Project is a registered charity in Canada.  Tax receipts are issued for all donations.
Here are the ways to donate to Altitude Project
Interbank transfer from your bank to this account number at CIBC in Nelson BC, Canada – 00270/010/1065610
e-transfers can be sent to donations@altitudeproject.ca – for security question please use "What is this for" with the answer SaldangSchool (no spaces)
A cheque payable to Altitude Project can be mailed to Altitude Project, 4228 Crescent Bay Road, Nelson BC, Canada, V1L 6N1
On the donate page of the Altitude Project website
We can now accept securities as donations. We have an account with Canada Helps; they handle transactions on our behalf. Canada Helps is a large non-profit charity that helps other charities raise funds. They make it easy, click "Donate Now -> "Donate Securities" and then follow the instructions.

Donating stock can be a big benefit to donors, as it eliminates capital gains tax!

For our friends in the US, we are now able to accept tax-deductible donations from American donors in partnership with CAF America. Please visit our page and click on the Donate Now button. Please note that the minimum gift for this service is $500 and there is an 8% fee and a minimum fee $80. For more information, download theDonor Advised Gift
And please be sure to include your name and mailing address when donating. We need both to issue a tax receipt – it is a CRA requirement! Also, please include your email address as we send receipts by that way to save on the cost of stamps!
Tashi delek, Namaste, Sincere Thanks
On behalf of Altitude Project
David Swain
Fusce sit amet placerat risus. Aenean ac nisi id justo eleifend vestibulum ut et libero. Morbi suscipit est a dolor volutpat auctor. In hac habitasse platea dictumst.
Donec at ornare sem. Donec fringilla fringilla placerat. Aenean tellus eros, placerat in lorem in, suscipit lacinia erat. Fusce bibendum sapien arcu. Integer ultrices congue dui et vulputate.
It all starts here. Create get this amazing layout now.
WooCommerce Compatible
Typography
Responsive
Page Builder
Easy to use
Organization
Basic
$300
Access to all Themify themes
Can be used on Multiple sites
Built-in with the Builder
Pro
$400
Comes with access to all Themes
Comes with PSD (Photoshop) files
Very similar to the Pro memerbsip
Premium
$500
Access to all Themify themes
Access to all Stand-alone plugins
Acces to all extendable idons
Get this Themify theme and get all these new page layouts!