The 2017 fundraising campaign for Saldang School was a huge success!  The goal was $15,000 and we raised $17,700 thanks to 100+ people!
Read our newsletter.
The primary focus in 2017 was to help Saldang School with operating costs for salaries, food and supplies but, we also funded infrastructure projects such as: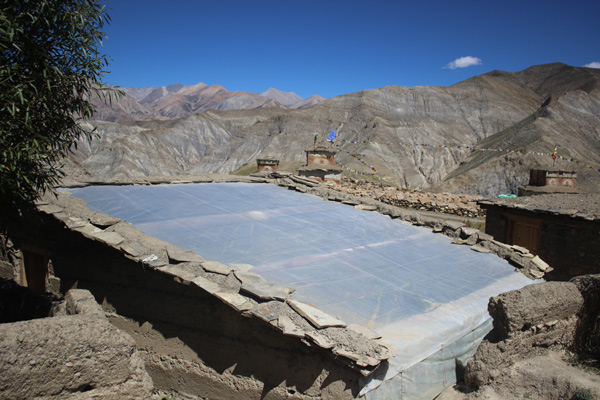 Seedlings in the spring, vegetables in the summer and fall, a bright and warm classroom in the winter, the greenhouse project has been a great success! They have already asked for help building a second one.
2) The purchase of a Thuraya Satellite Phone
so the school can communicate with the outside world to provide periodic updates but most importantly in case of medical emergencies. This is potentially life saving.

Peter Werth was able to purchase the Thuraya Satellite phone for us in the US for half what it would have cost Pema in Nepal. He was on his way to Kathmandu so he delivered it too. Thank you Peter!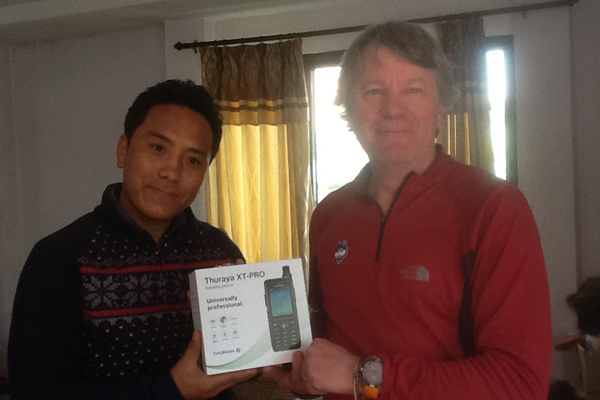 to include the new greenhouse (built with funds from 2016!) and the new toilets.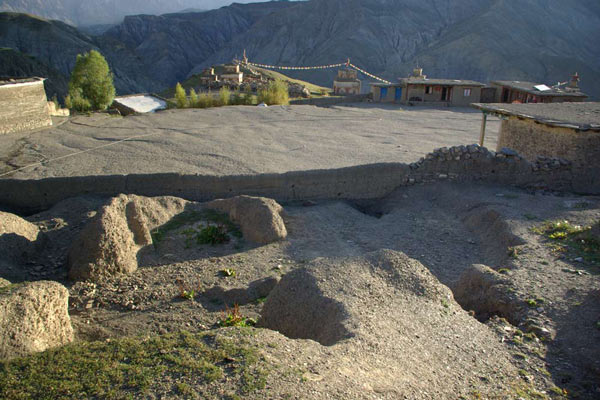 There was one water supply pipe to the village; it supported domestic needs, irrigation needs and the school. The village complained that the school used too much of this precious resource. Pema located a new spring in the mountain, and needed financial assistance from us to run a new pipe from there to the school. 
6) And we asked Pema, the school coordinator, to purchase some footballs and skipping ropes, and also a warm pair of socks for each child!
7) We contacted LuminAID, a company that manufactures innovative, light weight solar lights. They provided the lights at a discounted price that they offer to non-profit societies.
I was able to take some to the Dolpo in October to distribute to households that Pema felt would benefit from having a light.
8) We were able to provide funds to accommodate Tenzin,
a 2016 graduate from Class 6 in Saldang who was not able to be accommodated at Shelter108. He will attend the Srongtsen Bhrikuti Boarding High School, also in Kathmandu. It is a school of the Tibetan Exile Government.
We received a grateful thank you letter from Tenzin. We also received a message from Tenzin\'s father that he \"is very much happy and blessed with the support from Altitude project and wishes to convey his warm gratitude and appreciation for the help\".
We discovered that two neighbouring schools were also desperate for additional support in 2017:
a full day's walk to the east from Saldang lost the support of its French founder and benefactor. He was killed in a very unfortunate para-sailing accident. Some people from Sweden and a generous woman from Germany had already stepped up to provide some support but they were still short of funds and Altitude Project was able to fill that gap! 
a two hour walk to the north of Saldang, also lost its support from the group that had been sponsoring it. The circumstances around the loss of funding are not completely understood but they lost all of it. They are very fortunate to have Peter Werth of Himalaya Currents step in with some major support. Altitude Project was able to contribute a modest sum to help as well.
Location of  Saldang, Karang and Khoma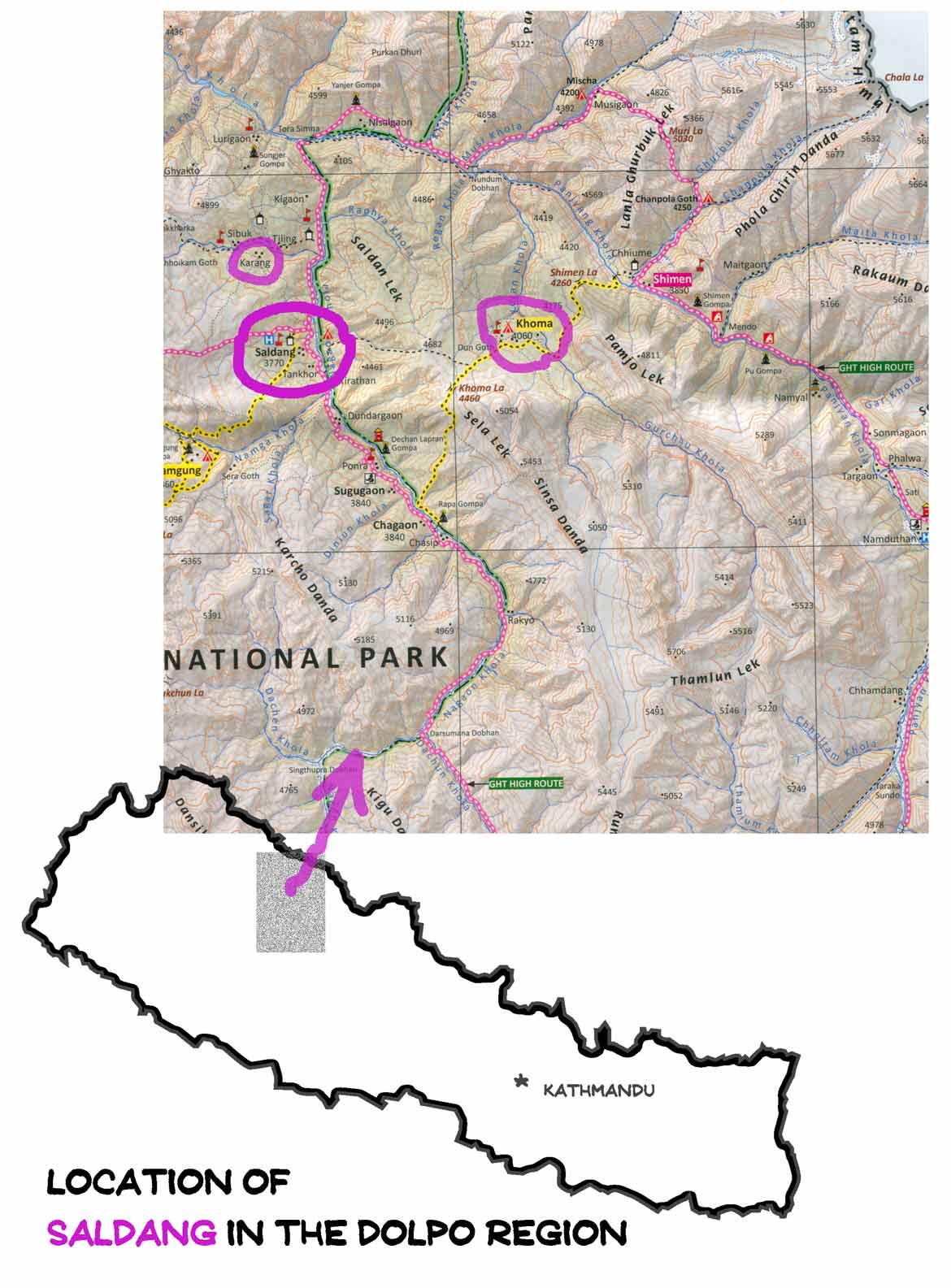 Thank you to all who were able to donate this time!
"Only a life lived for others is a life worthwhile."
― Albert Einstein