9 year old Jigme lost his hand, and nearly his life, because he lived several weeks away from medical help, and antibiotics, in Kathmandu. His story underscores the desperate need for a small hospital in Karang or Saldang that is open year round. 
Enjoy the video. His joy is contagious! Altitude Project initiated contact with Victoria Hand Project and I was privileged to be with Jigme in Kathmandu for the final fitting of his new prosthetic hand. I met with him  2 months later and he said it is so much like a real hand that he sometimes forgets that it is not. 
Huge thanks to Victoria Hand Project and Amit Ratna\'s Limb Care Clinic in Kathmandu. Also to Google for providing grant money for this project.
Yak Girl – Dorje Dolma is coming to Nelson!
Wednesday January 30, 7-9 pm at the Rossland Library
Thursday, Jan. 31, 11-1 at the Mir Peace Centre, Selkirk College, Castlegar
Thursday, January 31, 7-9 pm at the Nelson Library
Friday, February 1, 7-9 pm at Caetani House, Vernon
Saturday, February 2, 3-5 pm at the downtown Kelowna Library
An award winning documentary, about her brother, The Only Son, will be screened at the Nelson Civic Theatre, February 4, at 7 pm.
Dorje Dolma was born in Karang, one of the villages where we support a school. Her book describes her young life there, herding the family's animals in the mountains at age 5 while fighting off wolves and snow leopards! Put it in your calendar now – she is an interesting and engaging speaker, and it's a rare opportunity to meet someone from this remote part of Nepal.
The libraries will also be featuring David R. Gluns incredible portraits of villagers and students at Saldang.  Altitude Project is extremely grateful to Dave for making these images available for display on our website. Have a look here, and if you are interested in purchasing a print of any of the images, please contact us.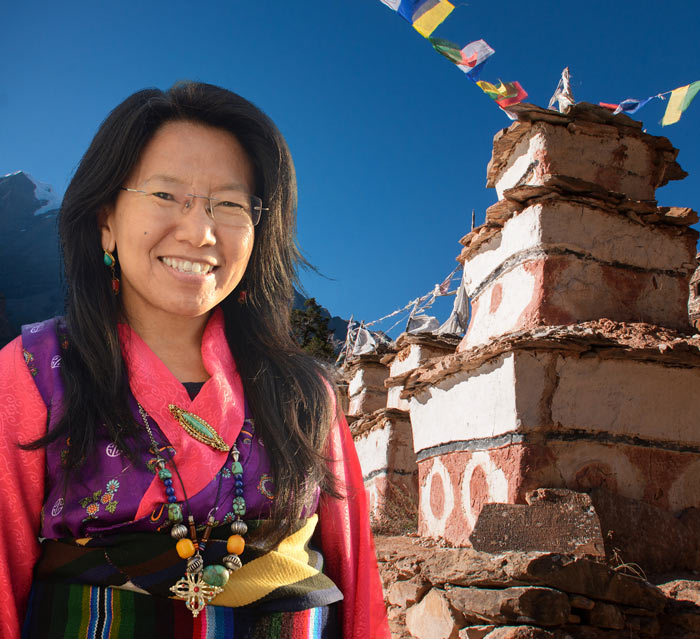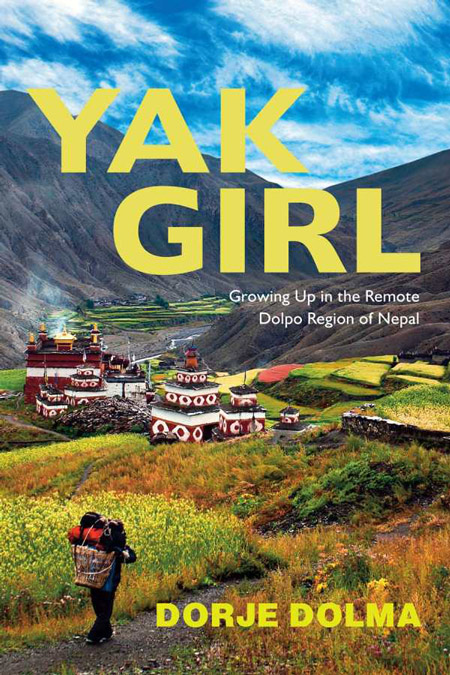 "A rare and fascinating testimony, told from the inside, of a little girl who made an incredible trip from inner Dolpo to America—and from the Middle Ages to the 21st century."
—Eric Valli, director of the Oscar-nominated film Himalaya
This unusual memoir immerses the reader in the fascinating story of a spirited girl in a remote, undeveloped region of Nepal near the border of Tibet, a place made known to the world in Peter Matthiesen's The Snow Leopard. Life above 13,000 feet in northern Dolpo―often called the last paradise because of its breathtaking snow-capped peaks, untouched beauty, and hand-irrigated green pastures―was one of constant risk and harsh survival. In the 1980s, Dolpo had no running water, electricity, motor vehicles, phones, school, or doctors, other than the local lamas, trained in the use of herbs and prayer.
Dorje Dolma's life centered around the care of her numerous younger brothers and sisters and the family's sheep, goats, and yaks. At age five she began herding and was soon taking the animals high in the mountains, where she fought off predatory wolves and snow leopards. Covering her first ten years, the story takes Dorje from her primitive mountain village to the bewildering city of Kathmandu, and finally to a new home in America, where she receives life saving surgery.
With humor, soul, and insightful detail, the author gives us vividly told vignettes of daily life and the practice of centuries-old Tibetan traditions. She details the heartbreaking trials, natural splendors, and familial joys of growing up in this mysterious, faraway part of the world with its vanishing culture. The sharp increase in recent years of western trekkers to the area, and the introduction of modern communication and transportation, is causing rapid change in Dolpo. This wonderful and surprising tale of survival, loss, and self-reflection offers us entry to this difficult, yet magical place.
Above all, this is the inspiring story of an indomitable spirit conquering all obstacles, a tale of a girl with a disability on her way to becoming a dynamic woman in a new world.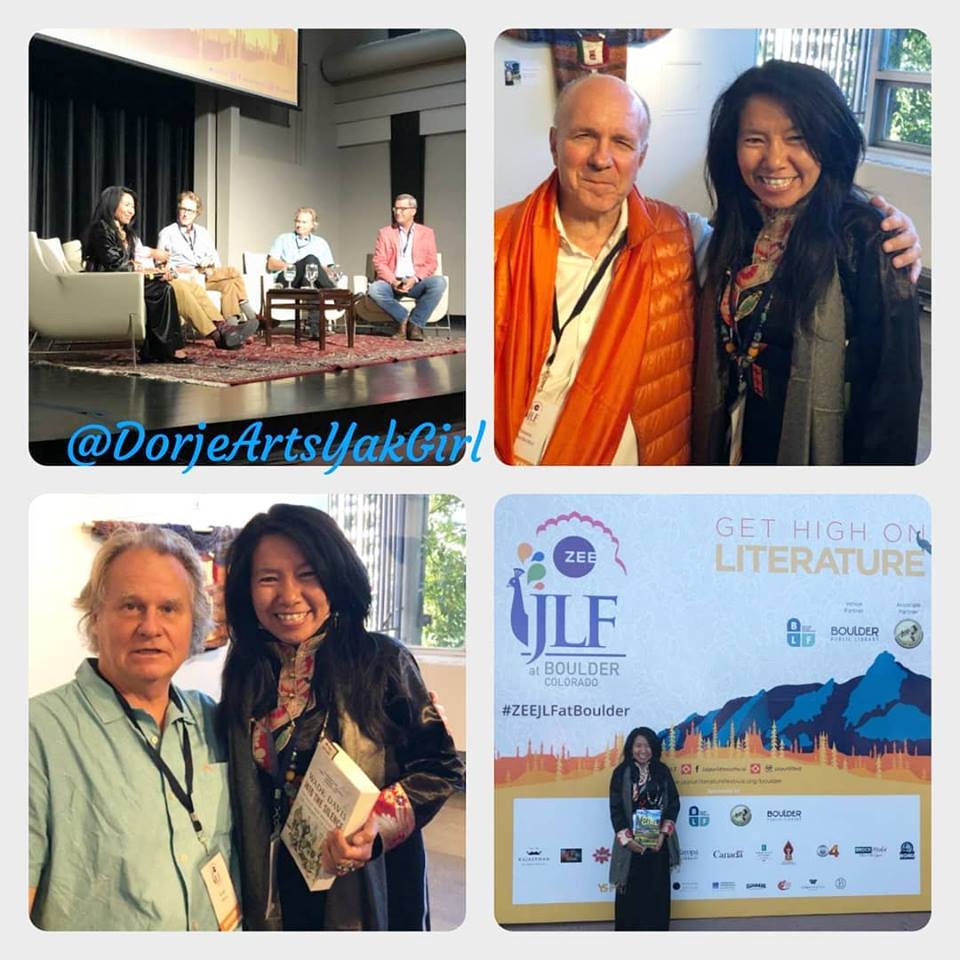 Dorje at the Jaipur Literature Festival, in a panel discussion, and with Simon Winchester and Wade Davis
Nelson Civic Theatre, February 4, at 7 pm
Tickets $11.
All proceeds go to the people of the Dolpo
The Only Son is a documentary about Yak Girl Dorje Dolma's family and the challenge of keeping Dolpo's ancient culture alive. Dorje's brother, Pema, grew up in the Rokpa Children\'s Home in Kathmandu. The film centres on their parent's expectation that Pema will return to Dolpo when he graduates, marry a Dolpa woman, and manage the family land.
photo courtesy of Wiro Felix
Make a Donation, Send a Card!
Check out our cards page, these cards make wonderful, and meaningful, holiday gifts for that hard to shop for person! 
Each card links to a larger downloadable card. We are happy to personalize them for you.
New Toilets for Komas School
Altitude Project provided funding for a new toilet block to be constructed at the school. It is very nice to see this work done so early in the school season! Thanks to all kind sponsors!
We have uploaded a beautiful new video!
Altitude Project Receives Tax Exempt Status!!!
Altitude Project has met the requirements for tax-exempt status as a registered charity under the Income Tax Act of Canada! This is a huge milestone for us and a very good day for the people of the Upper Dolpo!

So, from today forward, any people or organizations making donations will receive a tax receipt. If a donation is made on behalf of a company or organization, please state clearly who should be listed on the tax receipt. And – we must include a physical address on all tax receipts (it's a requirement) so please be sure to include that information when making a donation – thanks.
This was quite a process and would not have been possible (at least for us) without legal help. We need to thank a kind sponsor who was able to help us locate a legal firm in Vancouver that helps charities (huge thanks to you!). We need to thank Scott Turner at Burns Fitzpatrick for agreeing to take on our case with a good portion of it pro bono, and, of course the lawyer assigned to our case, Neal Kansy.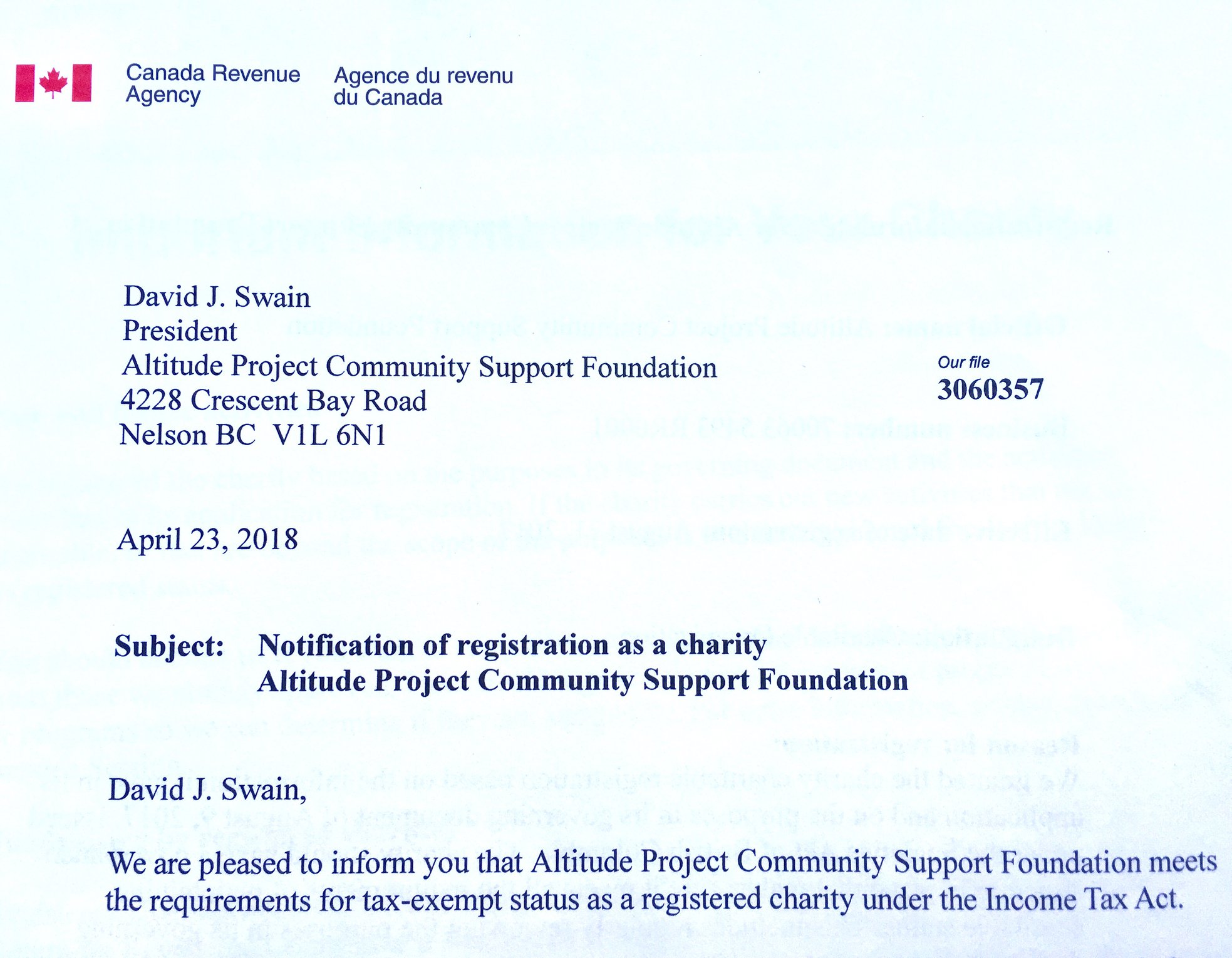 And we really need to thank all the kind and generous people who have donated to Altitude Project before we became a registered charity. Your trust in us is humbling.
For clarity, legal costs were not paid from donations to the project but rather by directors. Our commitment to use all donations directly for our work in the Upper Dolpo region of Nepal remains firm.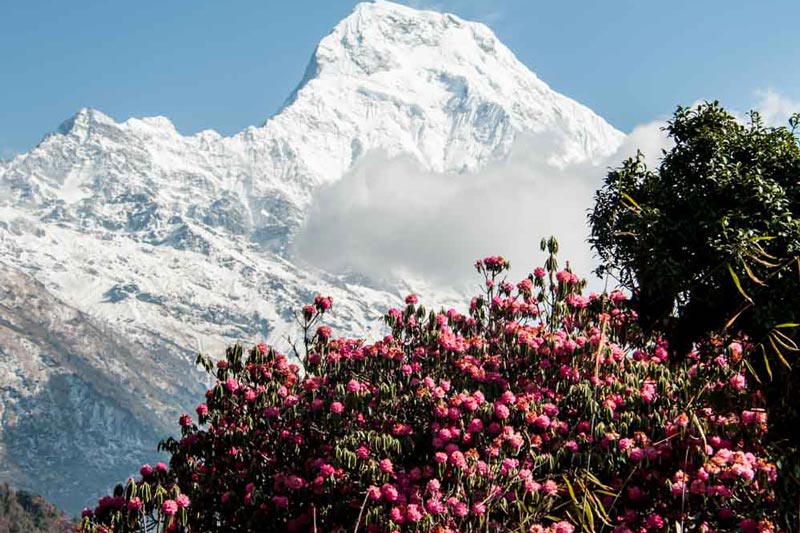 We have uploaded a beautiful new video!
Location of  Saldang, Karang and Komas (Khoma)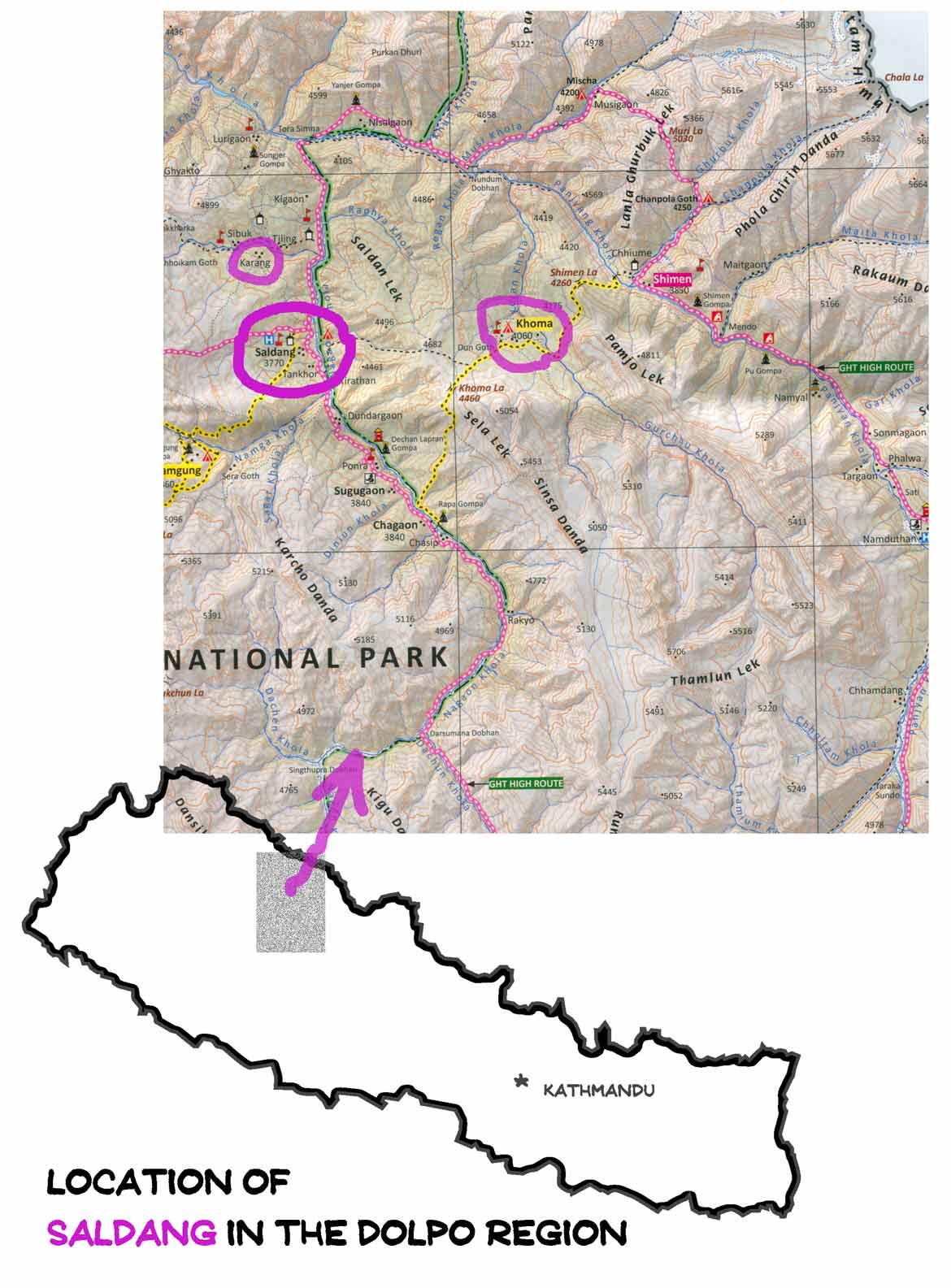 THANK YOU to all of you kind and generous supporters that make Altitude Project's efforts successful!
"Only a life lived for others is a life worthwhile."
― Albert Einstein