Mukot Himal Basic School, Tiling
This school is situated about 2 hours north of Saldang and about 1 hour below Karang, closer to the bottom of the river valley. It currently has about 30 students from Nursery to Class 3.
Funding for this school is not secure, a variety of sources are attempting to help. Support from a Rimpoche in the Nyisal area has recently been lost as he is focusing his efforts more intensively on the school in his own village.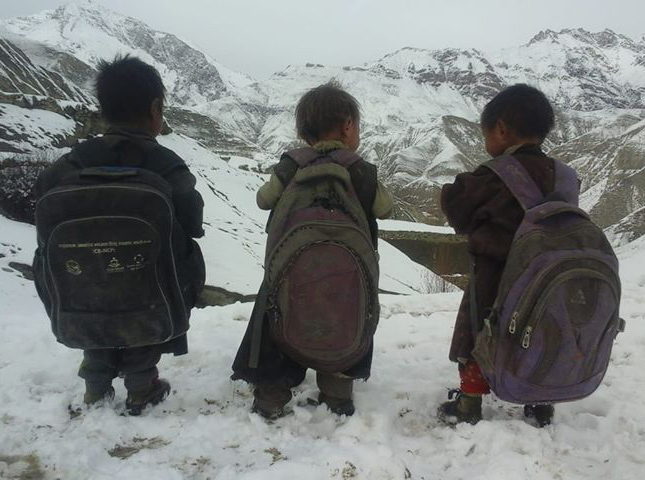 Altitude Project was alerted to the funding shortfall by Peter Werth of Himalaya Currents and by Pema Wangyal, school coordinator at Saldang. These are both people who we trust implicitly.
For 2019, we have provided a one-time grant of $2,000 to pay for the transport of all supplies to the village and for food costs for the teachers and for student lunches.