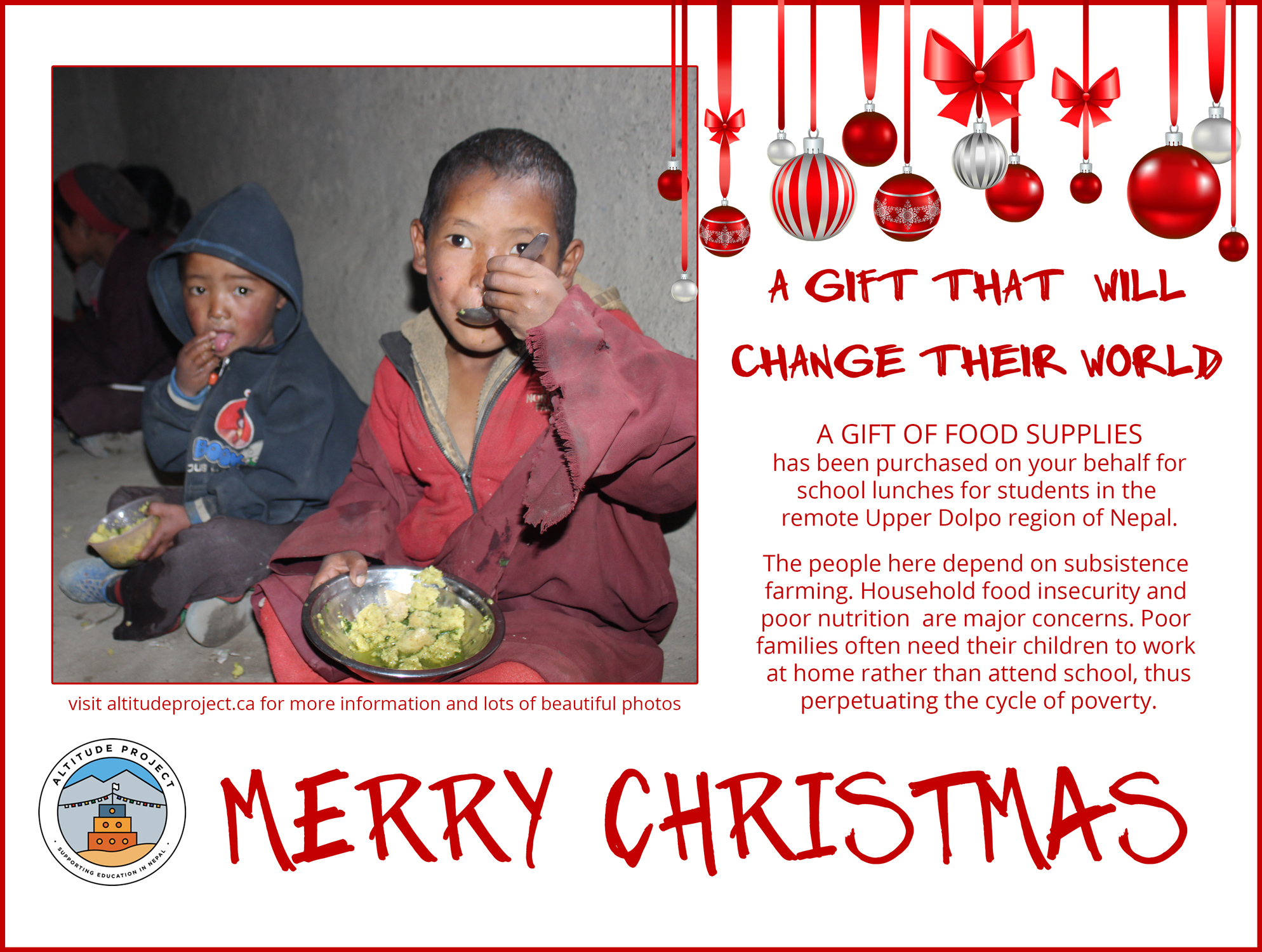 Right click on the image and save it, then send it. 
A Gift of School Lunches – $50
We provide lunch for every student, every day of the school year. Rice and lentils for dal bhat are purchased in Kathmandu and are transported to the Upper Dolpo by yaks. Yogurt, buckwheat (pancakes), barley (tsampa), potatoes and other vegetables like greens, carrots, cucumber, cauliflower, cabbage and squash are purchased locally.
images courtesy of Pema Wangyal Lama – Saldang School
Gifts of any amount are most welcome and appreciated! We will be happy to personalize the card for you.
"Never believe that a few caring people can't change the world. For, indeed, that's all who ever have."
― Margaret Mead