Your Donation Makes Change Happen
100% of your donations go to Nepal – all admin expenses are covered by directors.
Your donation will help Altitude Project support education and small infrastructure projects in the remote Upper Dolpo region of Nepal. The five schools that we are currently working with are at approximately 3,500 – 4,000 metres. Illiteracy rates are very high, 20 years ago there were no schools here. The schools are minimally funded and rely on help from the international community. The schools bring life changing opportunities not just to the children and their families, but to the entire community.
Altitude Project Community Support Foundation is a registered charity in Canada. We are also able to accept tax-deductible donations from American donors in partnership with CAF America, and from UK donors in partnership with CAF UK. (See below)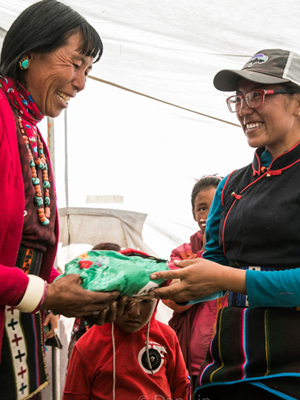 Will buy a Days for Girls menstrual hygiene kit. These long lasting kits are life changing for the girls and women of the Dolpo.
Will buy a LuminAID portable solar light for a family whose only light is fire from yak dung or a kerosene lantern.
Will pay for a complete kit of school essentials for a student.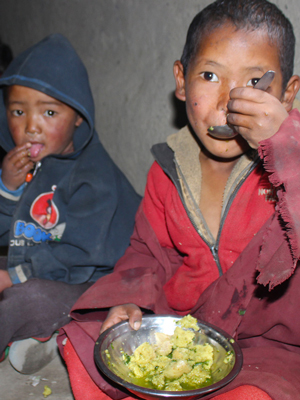 Will provide lunch for a student, every day of the school year.
Will pay for the materials for a greenhouse. A changing climate is making food production increasingly challenging.
image credit: Yonten Gurung – Tiling School
image credit: Martin Carver
"Our prime purpose in this life is to help others."
― His Holiness the Dalai Lama