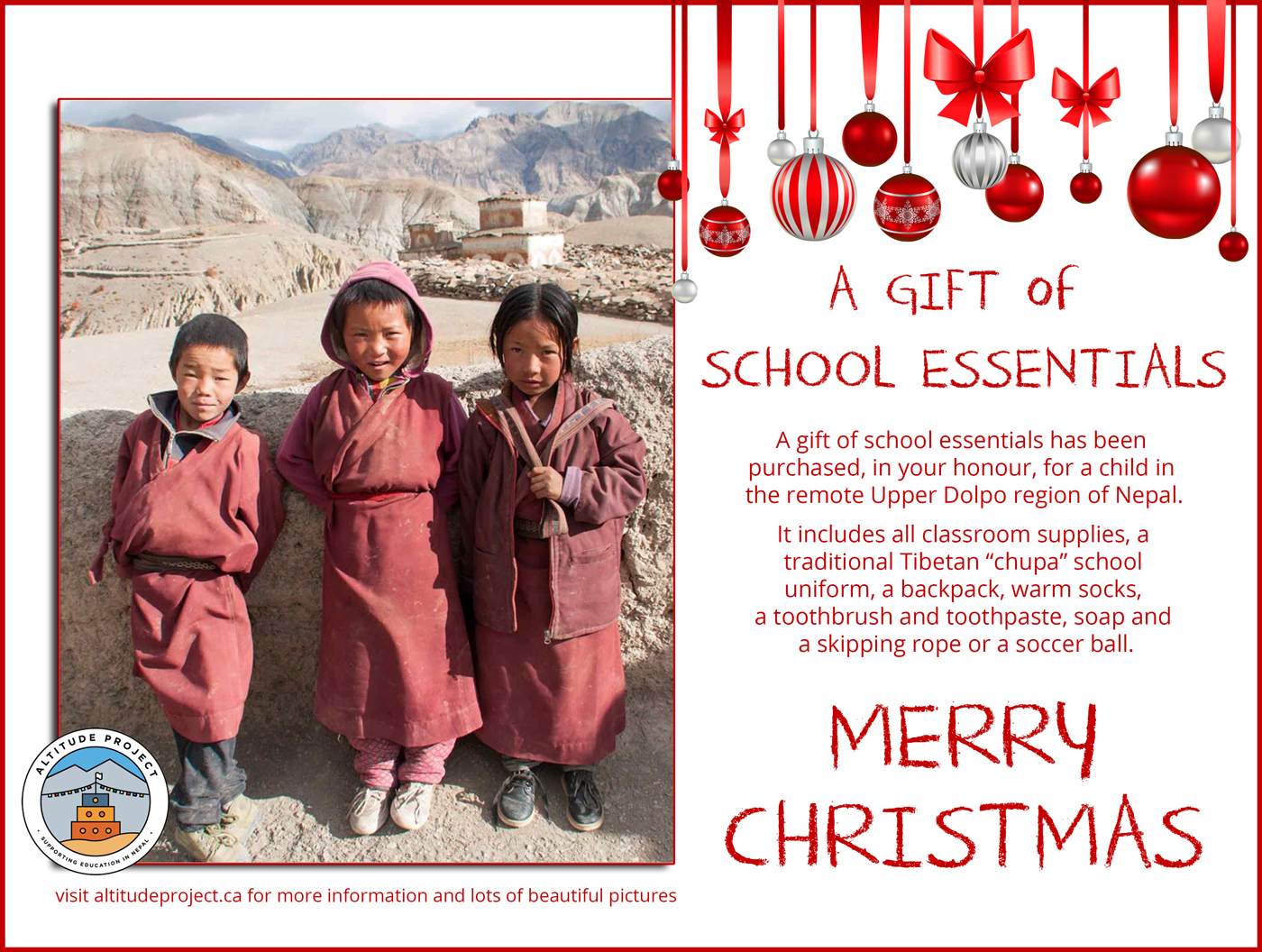 Right click on the image and save it, then send it. 
A Gift of School Essentials – $50
Your gift will provide a student with everything they need for a successful year of learning, pens, pencils, notebooks, workbooks and lesson books, a school uniform (a traditional Tibetan chupa), a school backpack, warm socks (we like to supply warm socks each year!) a toothbrush and toothpaste, soap and basic sporting equipment like skip ropes and footballs.
images courtesy of Pema Wangyal Lama – Saldang School
Donations of any amount are most welcome and appreciated! We will be happy to personalize the card for you.
"Never believe that a few caring people can't change the world. For, indeed, that's all who ever have."
― Margaret Mead