Karang Ghangjion Rikshung Primary School
Thanks to many kind and generous supporters, Altitude Project has assumed the role as primary sponsor for the school at Karang. We support this school to a much higher level than the other schools we work with. They have other NGO sponsors that we work with cooperatively.
The school has has approximately 60 students in classes from kindergarten to grade 5. The infrastructure is in good condition. A greenhouse was built with funding provided by Sumchog Kersbergen, Yak Girl Dorje Dolma's sister. Sumchog was born in Karang and now lives in the Netherlands. The greenhouse provides greens and vegetables for lunches for the students and their teachers.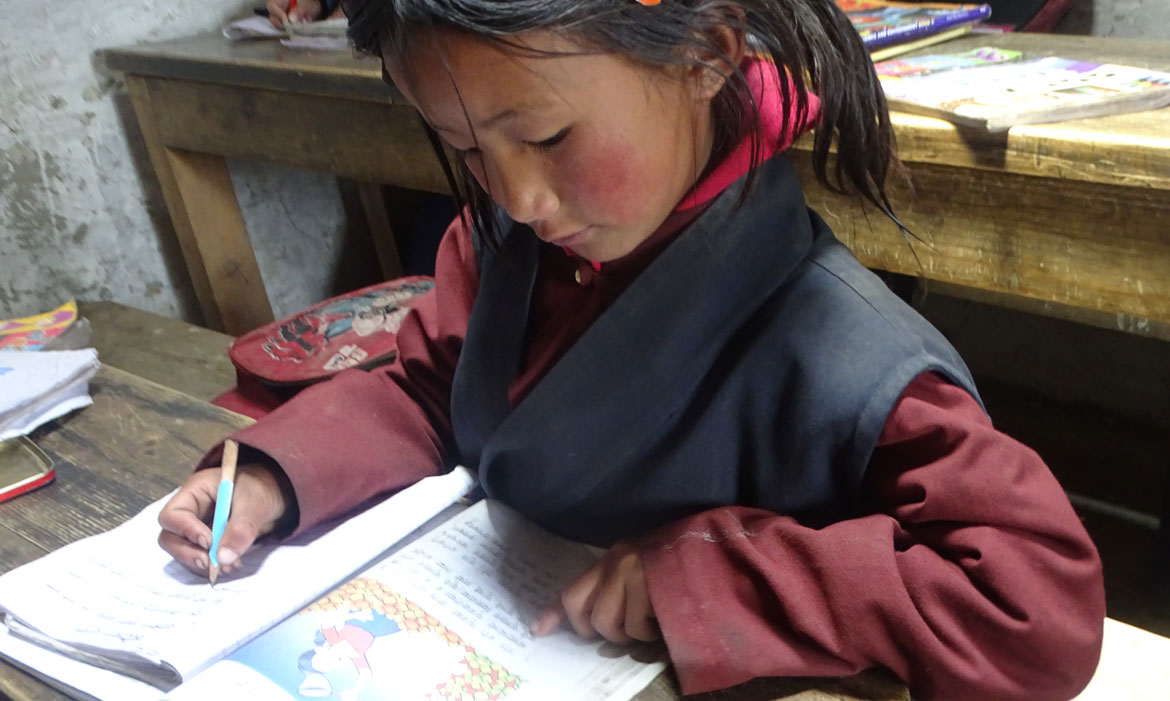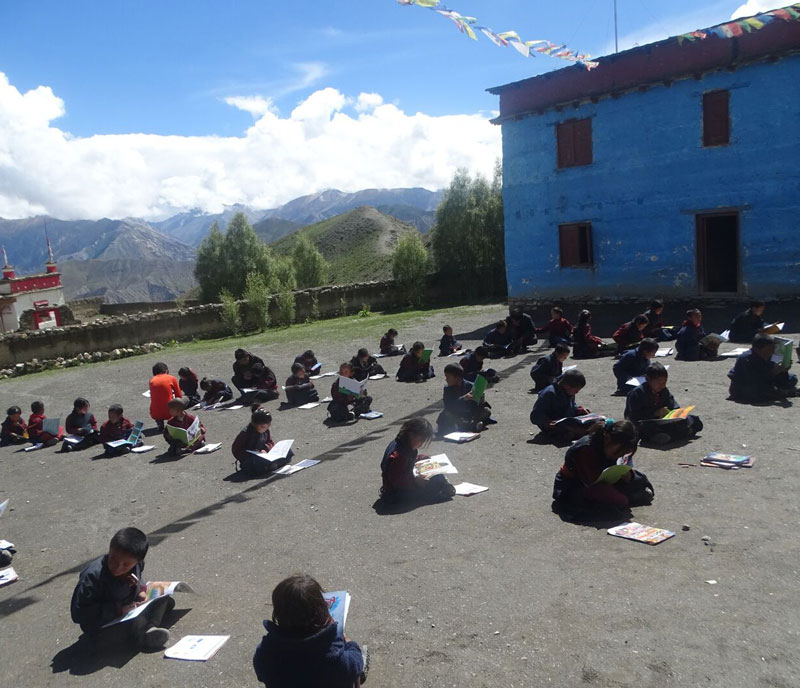 During our trek to the Upper Dolpo in October of 2017, I met with the school coordinator, Pema Gojor Gurung. He is a highly educated person of great integrity who has returned home to help the children of his village.
Pema was born to a peasant family in Karang. His parents separated when he was six years old and he moved to Tibet where he was educated for six years at the Jangchup Gephel Monastery. When he was fourteen he returned to Karang to assist his father and sister with grazing animals and growing crops. He also worked as a porter transporting wood from the forests at lower elevation near Phoksundo Lake. At age eighteen he was admitted to Serajey Monastic University to study advanced Buddhist philosophy, Tibetan language and literature. He has published more than fifty articles in journals, magazines and newspapers and he published his first book in 2014.
He was asked to assume responsibility as the school coordinator for Karang School in 2017 and continues there today.
The school at Karang was founded in 2003 by Boris Paulmann, president of "Deutsche Dolpohilfe Köln" (German help for Dolpo/ Cologne). He founded three schools in the Upper Dolpo region of Nepal, all of which are still in operation.
Boris was a very successful fund raiser, but after he married and had children and a career he had less time to help with the schools.  In 2009 he asked a Swiss group "Schulverein Lo-Manthang" to administer the funds in his charity's account for the school at Karang. They were unable to find new donors, and by 2016 the funds were depleted.
The funding situation in 2017 was very desperate but through donations from a variety of sources, (including Altitude Project) the school was able to continue. Going forward, Altitude Project will be the primary sponsor for this school.