Helping fund Saldang School's operating costs
Thanks to everyone's generous help, we were able to get funds to Pema, the school manager, by mid March, in time to purchase and pack the materials needed for the 2017 school year.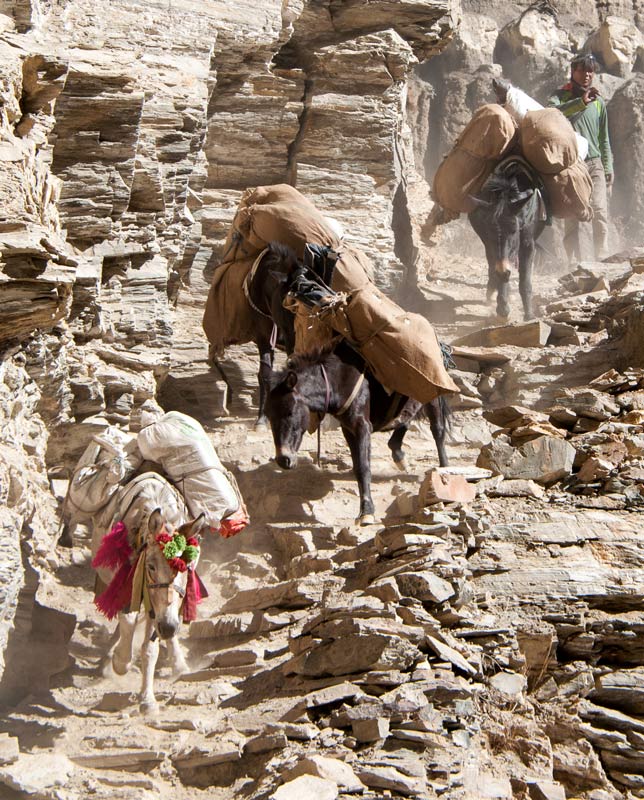 All materials are purchased in Kathmandu by Pema.
He also collects some supplies for the students through the schools there. He has help from an old teacher from Dolpa. Their slogan is 'Children for Children' – from one child in Kathmandu, one pencil, one exercise book, one sharpener, one eraser etc for one child in Dolpo.
The goods are packed very carefully by Pema and his friends. They are transported by truck as far as Khalanghi.
From there they are transported by mules. Each pack is 30 kg, each mule carries 60 kg. 14 to 20 mules are needed, depending on the amount of goods available.
The mules normally arrive in Saldang around the end of end of May. If the pass remains closed by snow, it can take much longer.